At St. Martin's, we strive to be a place where all people encounter the living God. We are nourished by our worship and our friendships so that we can share God's love through our arts and our service to each other, our city, and the world at large.  We must also ensure that we have the financial resources to meet this commitment.
ENHANCING OUR WORSHIP SERVICES
Four main groups support the worship and prayer life of the congregation:
Altar Guild—prepares the altar linens, vessels, bread, and wine needed for a service.  Members lay out needed items for each service and clear up afterward.  They also maintain the good order of the sacristy and order altar supplies as needed.
For Altar Guild information, please contact Susan Esposito
Worship Guild—provides readers and order-keepers throughout the service:

Crucifers – carry the cross during the entry and exit processions.
Vergers – direct the flow of worship ensuring good communication between people at the altar and between the altar ministers and the ushers.
Acolytes – assist the clergy at the altar as torch bearers and altar servers.
Lectors – read the scripture lessons.
Chalice Bearers – assist the priests and deacons administer Holy Communion.
For Worship Guild information, please contact The Rector The Rev. Mark Sutherland
Flowers—brings an additional level of beauty to the worship space through its floral arrangements. Besides providing flowers for Sunday services, members may also arrange flowers for special occasions such as weddings and funerals.
For Flower Guild information, please contact—Susan Esposito

Knitting Ministry – meets on the 1st Saturday of each month to create beautiful knitted healing shawls which are then distributed to anyone known to us facing health challenges. Each shawl is given with a label attached saying who the shawl was knitted by and assuring the recipient of the healing prayers that have become incorporated into its very fibers. Hats for newborns are also knitted and distributed at Women's and Infants. The members of this ministry gain considerable benefit from their fellowship created as they work together towards a shared endeavor. For further information contact Natasha Lofgren or Linda Brookhart
The Music Ministry—adult and children's choirs and other gifted musicians bring glory to our worship.
The Church Choir – sings at the 10:00 a.m. Eucharist. It also sings at the 4:00 p.m service when Choral Evensong is scheduled.
The St. Cecilia's Choir – is a children's choir that sings periodically at the 10:00 a.m. Eucharist on Sundays and on other special occasions.
Musicians – St. Martin's enjoys the presence of a number of skilled musicians in the congregation who contribute to our worship on special occasions.
For additional choir and music information, please contact Nick Voermans
MAKING FRIENDS
Four main groups help us get to know one another better:
The Hospitality Team – welcomes all who come to our Sunday services.  Greeters meet people at the door.  Ushers distribute bulletins and manage organizational issues affecting the congregation during worship services. Other volunteers coordinate contributions to our coffee hour following the 10:00 a.m. service.
For additional information, please contact Susan Esposito
SERVING OUR COMMUNITY, OUR CITY, and OUR WORLD

Outreach Ministries  – Support involvement in advancing the care of God's creation and justice for all people.  The various initiatives that comprise our Outreach ministries meet regularly to guide, coordinate, and direct support toward achieving their objectives. Recent outreach projects include Epiphany Soup Kitchen, The Cloak, DCYF Advent Project, City Meal Site, School Backpack Ministry, and Habitat for Humanity.  Please consider supporting these ministries with your financial and volunteer support.
+++
ANIMAL MINISTRY OF ST. MARTIN'S
"God requires that we assist the animals, when they need our help.
Each being (human or creature) has the same right of protection".
St. Francis of Assisi

Please support us in this ministry to help shelter animals.
The Rhode Island SPCA is in need of bedding (old sheets, towels, blankets, comforters), liners for cat cages (28 x 21 or 28 x 33), wet and/or dry cat & dog food and pet toys for Christmas! We hope you consider this wonderful ministry when you are cleaning out your closets or out shopping. We will make all the deliveries for you!
Donations can be dropped off on Sundays or M-F from 9am to 3pm
There is a bin at the rear of the Church marked "RISPCA-Shelter Animals"
Questions please contact Mary Jane Pagan at 401.261.5504 (phone or text)
Thank You!
St. Martin's Church   50 Orchard Avenue   Providence, RI  02906
401-751-2141   www.stmartinsprov.org
+++
Open Your Heart Advent Project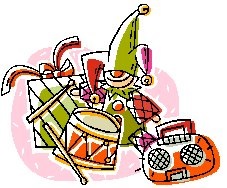 Martin's Church is collecting Christmas gifts for children and young adults in the care of the RI Department of Children Youth and Family Services.
If you would like to help, sign up in the Atrium.
+++
Education – assist with the children's and youth programs
For additional information, please contact Linda Griggs
+++
ENSURING FINANCIAL RESOURCES
Our commitment to our communities requires that we have adequate financial support.
The Finance Committee—meets regularly to help ensure that St Martin's is operating on a sound financial basis.  It is also responsible for communicating the financial health of the church to the congregation and organizing the year-long stewardship campaign.
For additional information, please contact The Rector The Rev. Mark Sutherland